There are hundreds of platforms available online for review collection, and this means that when customers wish to leave a review they are presented with multiple different options. Customers choose the review site they want to leave a review on based on many different factors such as trust, reputation and how easy the process of leaving the review is.
Timpson Group Data
We began working with Timpson Group on their review collection in 2019, using a white label version of the Trustist® platform. This allowed them to collect reviews on their existing review platforms (Google and Trustpilot) whilst also collecting own brand reviews.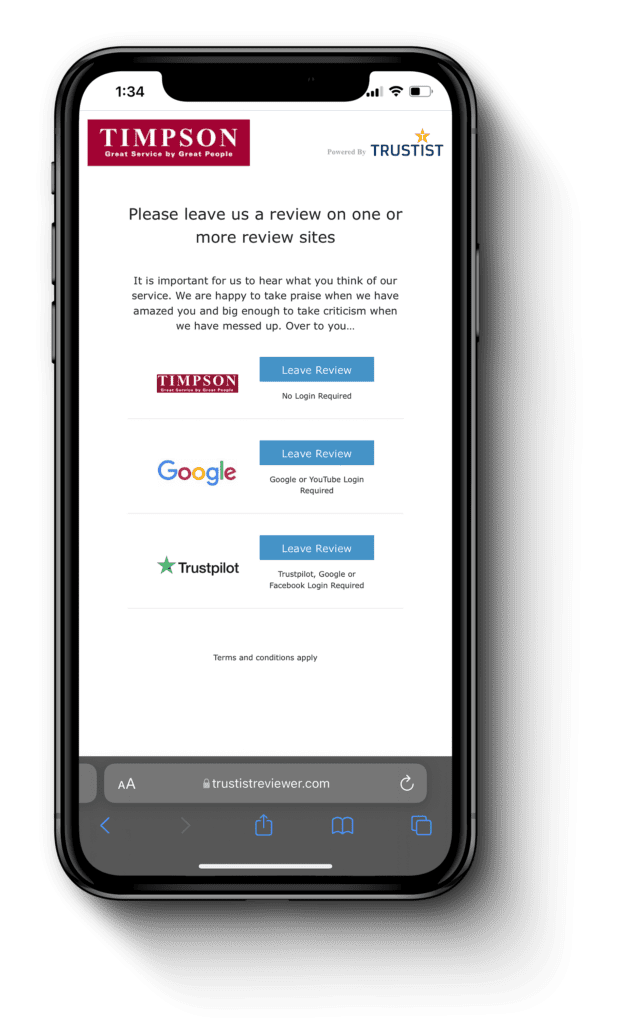 After a few months of collecting reviews via Trustist®, it became clear that customers preferred to leave their reviews with the brand themselves with Google coming next and other external review sources coming third by quite a margin: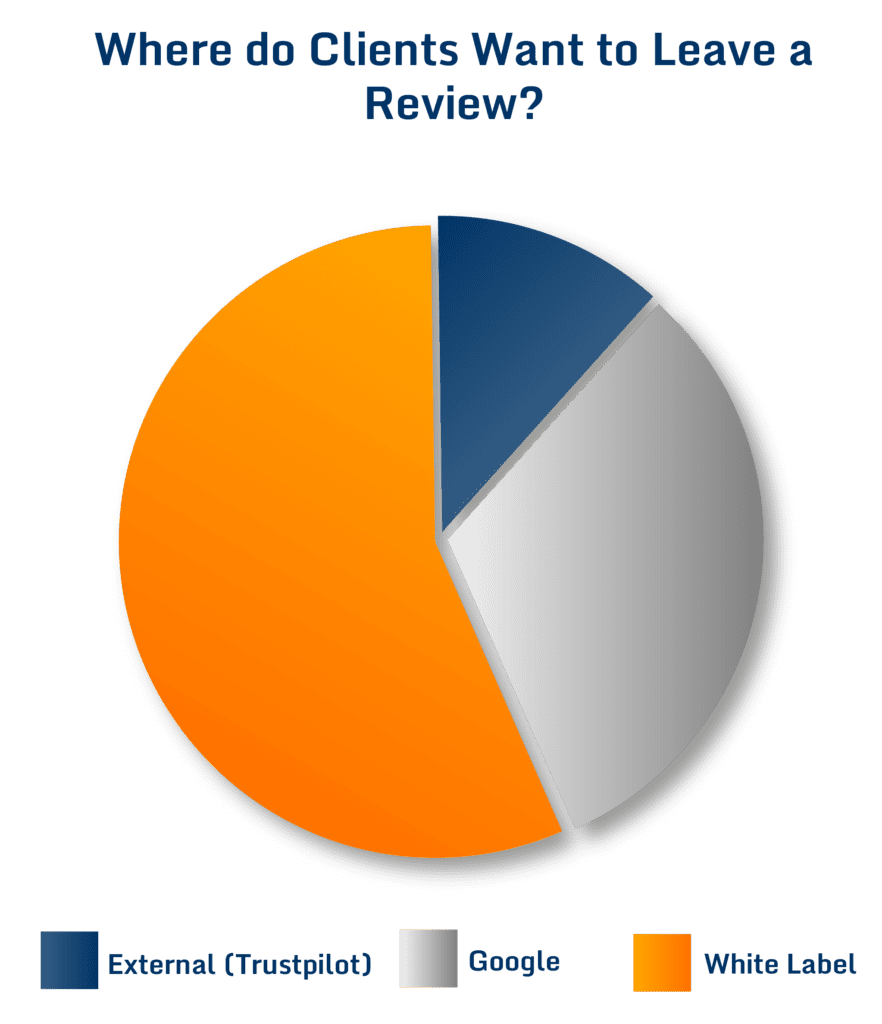 How Trustist Helps
Trustist® aggregates your reviews from wherever they exist and allows you to manage your overall reputation in one place. This includes any review sources you wish to use e.g. Google and Facebook.
You are also provided with multiple methods of review collection (including all of your chosen review sources) within your Trustist® account, including the ability to collect own brand reviews.
Trustist® helps you to collect reviews by providing a unique review collection link, and this link can be used in a variety of ways:
When they began working with us, Timpson Group generated QR codes for their branches using the review collection links within their Trustist® account. These QR codes were then used on the till surrounds in branch to ask customers to leave a review – which has proved to be extremely effective!
James Timpson, their Chief Executive, even tweeted to say how much easier QR codes made the review process.