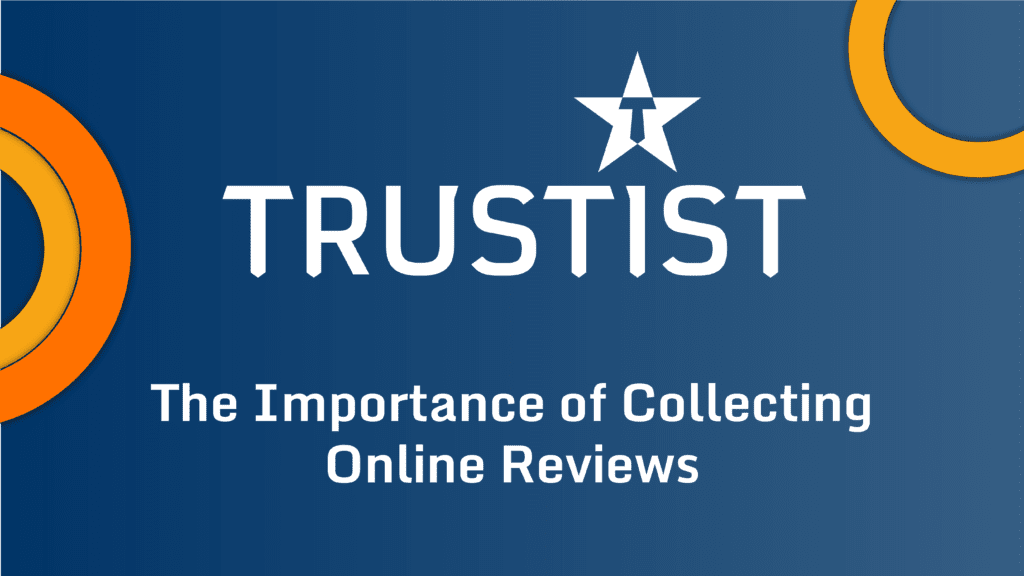 Online reviews are continuing to gain significance in the process used by consumers to select businesses they wish to work with, so it is extremely important for businesses with an online presence to ensure that prospective customers are able to access honest feedback.
Can all Businesses Collect Online Reviews?
It can often feel like there are only certain types of businesses that can collect reviews, however anybody that provides any sort of service, product or customer service of any type to consumers can easily collect reviews.  While there are plenty of generic review collection options such as Google, Trustist and Trustpilot, there are also hundreds of sector-specific review sites that can be used to collect reviews from your customers. Some examples of these sites are below: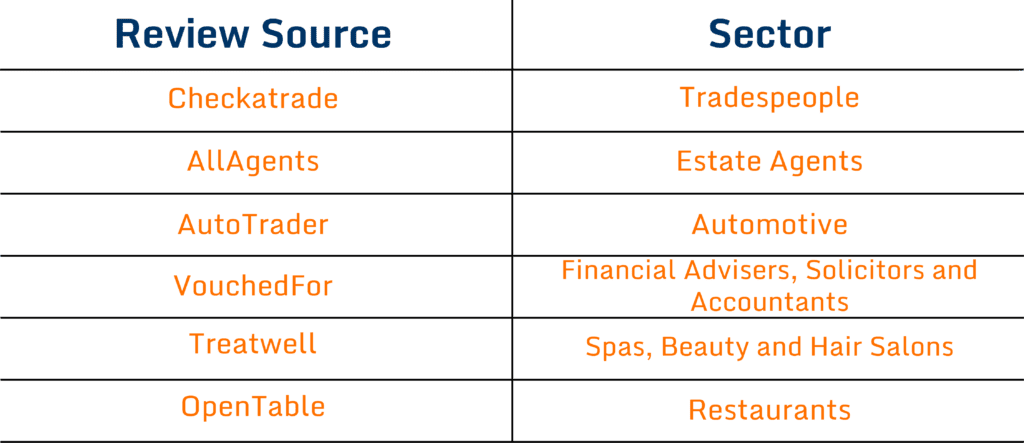 Trustist can aggregate reviews from any publicly available review source into one account for you – this aggregation can then be used to get stars in Google natural search results for your website.
Why Should I Collect Online Reviews?
It is becoming increasingly apparent that online reviews are one of the many important factors taken into consideration by your customers before they do any business with you.  Recent surveys have found that 92% of consumers now read online reviews when they are looking for a particular service or product.  If your business does not have any online reviews available, you may be missing out on potential customers!
This also applies to consumers searching for a business in their area, as 51% of consumers will select a local business if it has positive reviews!
Overall, it is clear that having customer reviews available can only help you stand out to prospective customers.
What are the Benefits of Collecting Reviews?
The most obvious benefit that can come from collecting customer reviews is an increase in sales/business.  This comes as a result of consumers being able to read your feedback whilst searching for a particular product or service. 
It has been found that 48% of consumers will visit a company's website after reading positive reviews and this gives you plenty of opportunity to convert people through your website by using your chosen calls to action.  This could lead to an increase in enquiries, as well as an increase in potential business.
Collecting customer reviews can also help to increase the level of trust between your business and both existing and prospective customers.  80% of consumers trust reviews as much as personal recommendations from people they know, so if they are seeing great comments from your existing customers they are more likely to trust that they are going to get the same experience and service.  This makes it a much more comfortable decision for them if they then choose to work with you.
What if I Receive a Negative Review?
The possibility of collecting a negative review is one of the biggest factors that puts businesses of collecting reviews all together.  Whilst it can be unpleasant to hear somebody being less than kind about your business, even negative reviews can be used to improve your reputation positively!
Even some of the best businesses around get the occasional negative review, because everyone is human and therefore make mistakes.  In fact, 68% of customers said they trust reviews more when they see both good and bad ratings.
The most important part of handling negative reviews is the response – 26% of consumers feel it is important that businesses respond to their reviews whether they are positive or negative.  To find out more about how to handle negative reviews, please read this post.
What are the Best Ways to Collect Reviews?
There are many different methods for collecting reviews, and it may take you a few tries to find the method that works best for your business and customers. Trustist makes it even easier for you to collect reviews from your customers on any of your chosen platforms.  To see our tips on how to collect reviews through Trustist, please click here.
One thing that is important to keep in mind when planning your review collection method, is that you need to be able to keep it up in order to continue collecting current reviews. After all, 44% of consumers say that a review must be written within one month to be relevant.
Source: https://www.vendasta.com/blog/50-stats-you-need-to-know-about-online-reviews