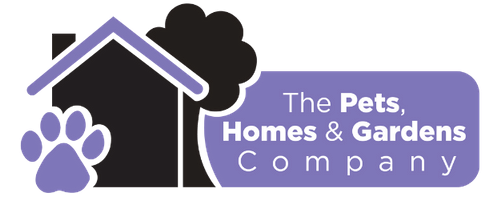 Pets Homes and Gardens provide pet owners with a unique service, created to fill a gap in the market identified by founders Julie and Peter over 20 years ago. As long-term pet owners, they found it challenging to find good quality, reliable pet sitting services for when they were on holiday – it was this frustration that led to the creation of Pets Home and Gardens!
The business did so well that after just a few years Julie and Peter made the decision to launch their franchise opportunity, helping others achieve the same results with their guidance and experience.
Pets Homes and Gardens Southampton
One of those lucky franchisees is Ritchie Clarke who runs the Southampton territory and has been a Trustist client since January 2021. Ritchie embodies the Pets Homes and Gardens brand, ensuring that his clients' pets receive the highest level of safety and care.
After working with Trustist for the aggregation and collection of his reviews for just a few weeks, Ritchie had already started to see a huge difference! Speaking in January 2021, he had this to say:
"I am extremely impressed with both the Trustist platform and the service in which Trustist have been providing from the moment I signed up. Ellie, the Marketing Manager, has been exceptionally helpful and nothing has ever been too much trouble.
Since joining Trustist, I have seen at least a 10-20% pickup in business which I think is a phenomenal achievement given the challenging environment in which businesses currently operate. From experience, I have seen how powerful reviews can be as a marketing tool and Trustist provides you with all the ammunition you need to effortlessly leverage each and every review you receive. Highly recommended!"
Of course, these are some pretty incredible results to start with, but throughout Ritchie's continued time working with Trustist, the benefits only spread further!
Google My Business – Results
Like many business owners, Ritchie puts a focus on his Google My Business listing which is an excellent way to capture new leads! Through using Trustist, Ritchie also accessed the opportunity to collect Google reviews easily via his Trustist unique review collection link and QR code.
As many businesses know, collecting reviews is a tough task, with clients often being reluctant to login and leave their review on Google when 'easier' options exist – however this hasn't deterred Ritchie, who was able to collect almost 40 5* Google reviews, which are then displayed proudly on his Google My Business listing.
Those reviews (along with any non-Google reviews too!) are also picked up via the Trustist Auto Post feature to ensure they're used to create Google Posts, which appear against the Google My Business listing when it appears in search results to help grab the attention of potential customers.
With the combined effort of collecting outstanding Google reviews and the Google Posts, along with the updates Ritchie made to his Google My Business profile, you would certainly expect Google to start taking notice of the listing – and that is exactly what happened!
When looking at the data available within Google My Business and comparing 30 days in 2021 (just after Ritchie began working with Trustist) and the same 30 days in 2022, the improvements were staggering!
To begin with, we looked at the general visibility of the listing to understand whether Google was picking up on the activity and rewarding the listing with more appearances in search results. This was certainly the case too, with the views the listing was receiving in general search results increasing by 175%, from just 881 views to 2,424 views.
This was also reflected when looking at the searches conducted on Maps, where the number of views the listing was receiving had increased to 3,997 views from just 388 the previous year. That is a 930% increase, and it meant that in a single 30-day period there were 3,609 more people seeing Ritchie's business!
The good news didn't end there either! Following those increases in views on the listing, we wanted to see how this visibility plus the positive content of the Google reviews and Google Posts impacted the number of clicks through to the site, which would then hopefully lead to new business for Ritchie. We then saw that the amount of clicks through to the Pets Homes and Gardens website from Google My Business had increased by an incredible 353%. That meant that the traffic Ritchie was receiving had more than quadrupled in just a year!
Results
When Ritchie saw these increases in June 2022, he had this to say:
"Wow! Just wow! We are paying Trustist for a service which has literally brought in more demand than we know what to do with. The increases we've see to Google stats are based on little-to-no effort from our end other than simply producing the best possible service to each of our clients. Trustist have taken care of the rest by making the review submission process extremely straightforward for our customers via a platform which is intuitive and visually appealing.
The amazing statistics stem from the automated social media posts, which are triggered each time a customer publishes a review. We are now actually having to seriously rethink our business in order to serve the demand more effectively, all thanks to the amount of business Trustist is helping us bring in every month.
This has also meant that we could completely cancel our monthly Google & Facebook Ad spend which has saved us an absolute fortune. Thank you Trustist for helping us take our business to the next level – especially Ellie who has always been there to help at a moment's notice whenever we needed it!"