What is Local SEO?
If your business's online presence reaches thousands of people all over the globe, that's great – especially if you're predominantly an e-commerce business and can ship your products or provide your services worldwide. But what if you're a local company that does most of your business face to face? If you're not focusing your efforts on generating interest from the people who are most likely to use your products and services, the impressive global performance of your brand could be considered a wasted effort.
Local SEO is a tactic that helps your business appear when potential consumers are searching for teams such as 'local florists' or 'butchers near me'. If you're nearby, and if you're one of the first results to appear on their page, then the likelihood is that the searcher is going to pay you a visit. 46% of all Google searches are of this nature, and statistics have shown that half of all local searches conducted on a mobile led to that individual visiting a store the same day.
But what is the best approach, and how can you improve your local search results? How do you streamline your online reach to ensure local conversions? Being well known is one thing, but fame only has value for a business if it provides a way of making money.
How Can I Improve my Local Search Results?
1. Stay active and engaging
Keep your website and social media streams updated with interesting, relevant content. Use hashtags that are locally relevant and, if possible, hold events that people can physically attend at your store, venue or central hub. Follow other businesses and accounts of people based in your locality and engage with them to generate more followers from the immediate vicinity.


2. Use Google My Business to its full potential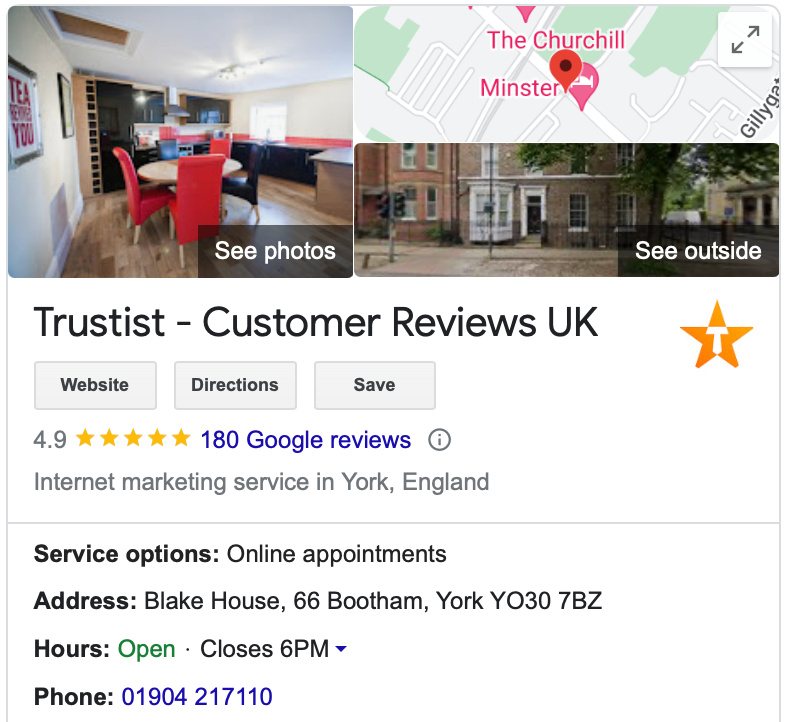 Here are a few Google My Business tips:
Create a business listing on Google My Business, or claim one that already exists.
You will be guided through setting up your listing correctly. Be sure not to miss out any information. A good listing should include full contact details, opening hours and your address, and should definitely have high-quality images of your products or services.
Be sure to create an accurate location marker on Google Maps.
Log in regularly. Anyone can edit your listing, so make sure you stay on top of what is shown there.
Update your GMB posts frequently to keep audiences aware of what's going on with your business. Include images and make sure they're correctly sized.
If your business uses appointments or reservations, add a "booking button" to guide users directly to this call to action.
Set up messaging. People can contact you directly through GMB, so it's a good idea to create a Welcome Message to assure people their message has been received and you'll respond soon. Of course, you then need to respond in a timely manner!
Answer all questions that appear in the Q&A section quickly, clearly and in full.
Be sure to politely ask happy customers for reviews to improve your credibility.


3. Add a map to your page using Google Maps API

Of course, one of the ways you can be certain that potential customers will find you is to add a map to your page. Once a marker has been created for your business on Google Maps, Google Maps API allows you to add an interactive map to your website, guiding customers directly to your door.


4. Get on local listings
The importance of this step depends very much on the quality and impact of local business listings sites, but, particularly in urban areas, if other businesses are up there and you aren't, it's likely that you'll be missing out. Whether these sites are run by the local tourist board or simply by enthusiasts with an interest in your field of work, it's a good idea to get yourself up there and to make sure that all the information displayed is kept up to date.


5. Make the most of reviews and trust signals like star ratings
According to Podium, a huge 82% of consumers read online reviews before deciding to make a purchase or use a service. That's why it's so exceptionally important to get your business listed on as many review sites as you can – from Yelp to TripAdvisor – and then ensure that you provide the quality of service that will generate four and five-star ratings!
Utilise a platform such as Trustist to gather all existing online reviews, testimonials and ratings into one place, revealing an honest account of your credibility and launching you up the search engine results.
Why Do I Need to Increase My Online Visibility?
Word of mouth still works, but businesses need to follow where their consumers are going. More and more people are now turning to the internet to help them make decisions about their next purchases and activities, and you need to tap into that reservoir of potential customers to build and retain your success as a company, particularly if you're small. 54% of people find new brands through search engines, and 30% do so through Google Maps, and that's a huge proportion of your audience to cut out if you fail to improve your online visibility.
Find out about how Trustist's review services can help improve your local SEO and your search listing by contacting us here.