The COVID-19 pandemic has certainly made the past year go down in history – effecting everyone in the world, all in different ways.
However, there is something that's affected everyone similarly, and that's the changes being made in everyday life such as shopping, leisure and even healthcare!
All these changes have been made for the benefit of safety, so it's only natural that the review collection process would follow suit with contactless methods becoming more favourable presently.
Why is it Important to Listen to Customers During the Pandemic?
It goes without saying that listening to your customer's feedback is important and perhaps the best way of tailoring your business to what people want. But why should a pandemic affect that?
The most important thing for people at the minute is to feel safe whenever they go out or whenever they are around other people, so to listen to their feedback is now more crucial than ever. For example, if one of your customers mentioned in an online review that you don't have a mask-wearing policy, a lot of people will get put off using you due to an apparent lack of safety. Showing that you've recognised the issue raised and amended it will provide potential customers with trust and encourage them to choose your business.
Potential customers also seeing that you care about what your consumers think and that you want to please them proves your great customer service and is exactly what most people look for in a service.
What has COVID-19 got to do With Reviews?
You might be wondering what on earth leaving a review has to do with COVID-19, and our answer to that is it's everything!
If someone is comparing two evenly matched businesses and sees that on their reviews, one has loads of positive feedback about how they socially distanced, wore a mask and sanitised their hands, but the other one has nothing, the consumer is more than likely to feel a lot safer and choose, not the second.
Another factor to consider is that because what's now a total of three national lockdowns, the internet usage in the UK has risen by a whopping 70% according to Forbes. That means people are much more likely to be looking for services online and reading reviews  – so why not take advantage of this? Everything needs to be contactless right now, so to leave a link, send an email or provide a QR code is the best way to secure a review as each contactless method is on the rise. Many don't realise how common QR codes have become recently; we see them everywhere, but how often do they actually get used? Well you probably remember the Eat Out to Help Out and Track and Trace schemes, they both used QR codes!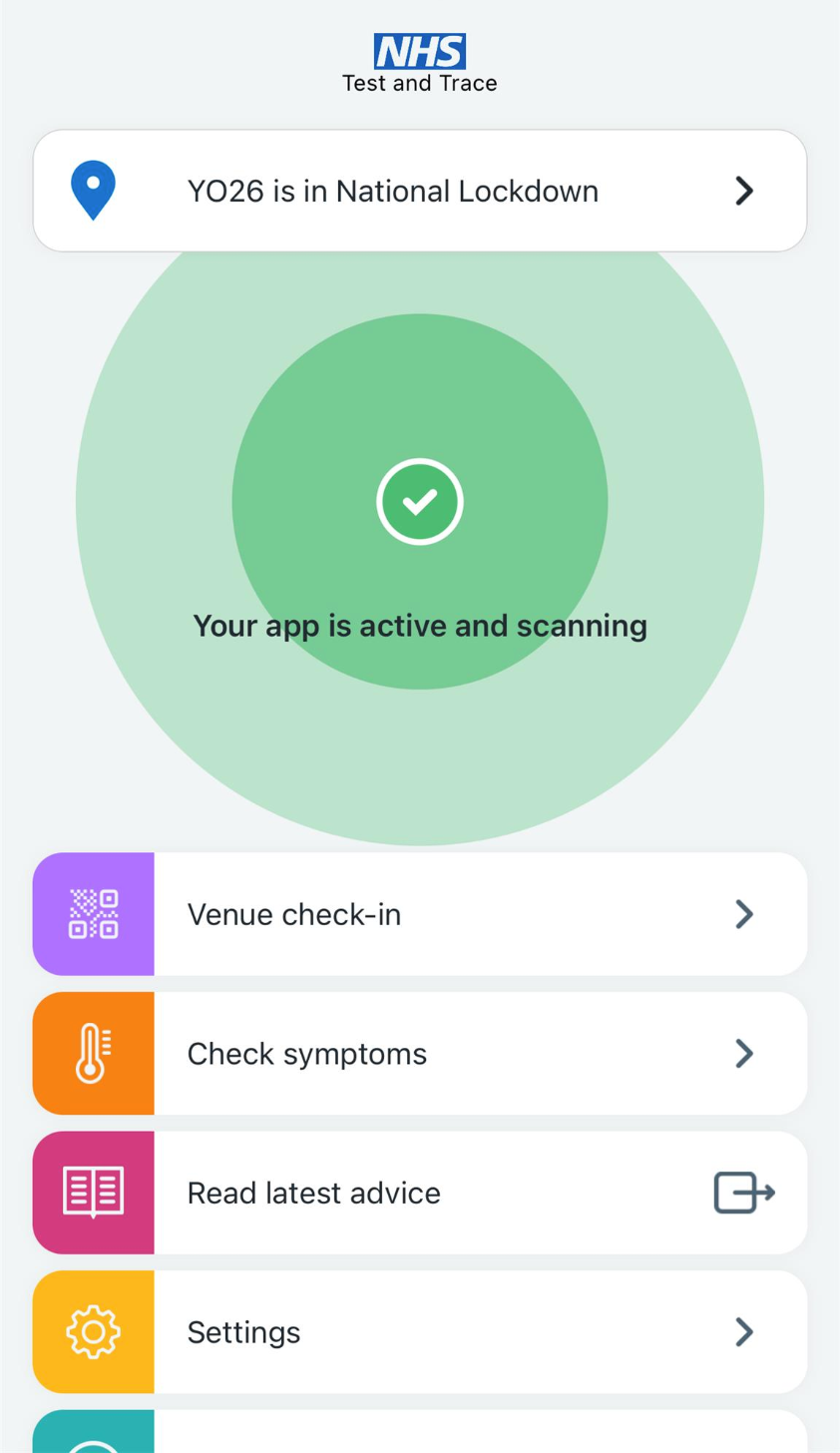 How Trustist can Help
QR codes came into use way before the Track and Trace app. Back in 2019, James Timpson tweeted about Trustist QR codes being put in place in-store and how big a benefit they've become – their review rate doubled!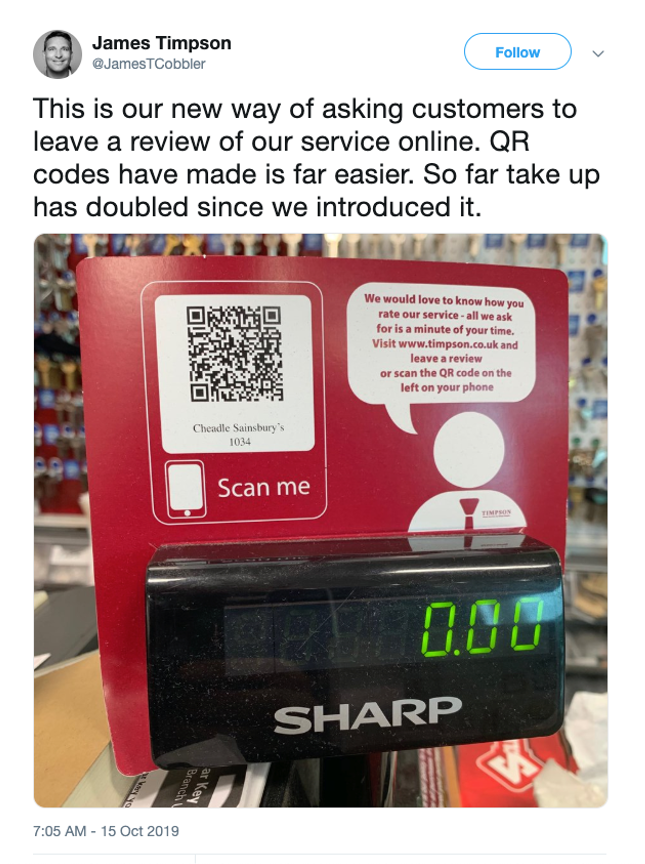 Trustist can provide you with a unique, branded QR code that, when scanned, will take your customers to your while-labelled 'leave a review' screen. This QR code can be placed anywhere, from email signatures, window stickers and even vans! The process is quick and easy which makes your customers more willing to leave some feedback.
Also, collecting what are now known as COVID-19 secure reviews can lead to a positive impact because they provide reassurance to customers that you're keeping safe. Did you know that 67% of consumers say they wouldn't use a business if reviews said that it didn't have COVID-19 health and safety measures in place? Having reviews that mention the measures you've taken to make customers feel safe will encourage customers to use your business over others who do not have the same assurances in their feedback.
In conclusion the Coronavirus has changed the way we leave reviews, maybe for the better, but we can't deny that each change that's been made is very feasible to accommodate – especially for the benefit it brings!