Author: Steven Alexander – Boyd Digital
Boyd Digital are an SEO company in Glasgow, with a dedicated team of marketing professionals specialising in content creation, search engine optimisation and e-Commerce. This is a small introduction written by the Commercial Director, Steven Alexander.
An Introduction to Boyd Digital
We are Boyd Digital and have been established for over 12 years. Over that period, we have become one of the UK's foremost SEO, PPC and strategic marketing companies, and have developed several pieces of proprietary analysis and reporting softwares which we feel give us an edge over the competition. We work with clients of all shapes and sizes across a variety of verticals.
Our speciality is ecommerce businesses but ultimately, if a business has a product or service it wishes to promote online, we can help deliver high quality relevant traffic and enquiries.
Case Studies
To name but a few, our clients include: Groupon, Michelin, Countrywide, Fraser Suites and Smartbox!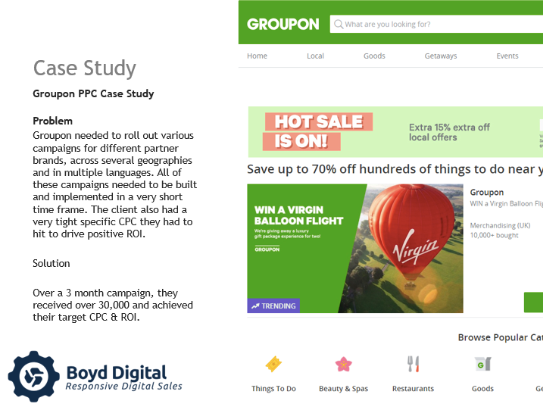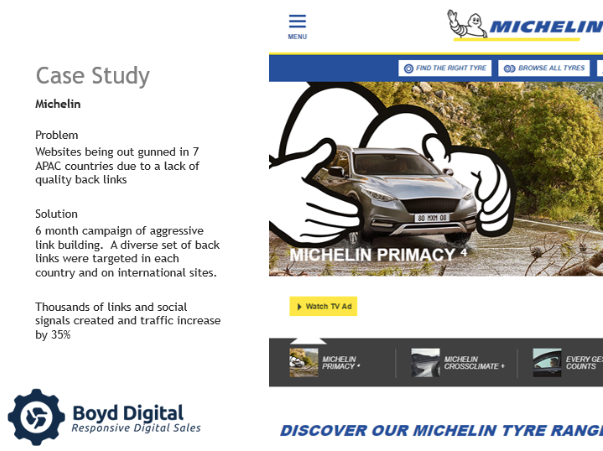 The Process
Our process is very consultative and after an initial chat with a potential client, we will conduct an audit and review of the client's current positioning, as well as that of their competitors – for no cost or obligation! We will return with a calculated estimate of what we see as being achievable for them, alongside deliverables including time and cost.
We often work with web build agencies who are building or rebranding websites for clients and we provide the keyword research, content architecture, optimisation and technical spec for the sites to ensure they are as fully optimised as possible to meet the requirements of the major search engines.
During the last six months so much has changed for us all, and we have certainly found an increase in requirement from existing and potential clients to pivot their businesses to a fully digital model – or at least a 'digital first' model. Whilst this is good news for digital agencies, it will also lead to even greater competition in the digital sectors in which they operate therefore requiring increasingly strategic planning and execution.
Trustist and Boyd Digital
We have now worked with Trustist for over a year and with the help of their software, we have managed to deliver increasingly improved rankings, relevant traffic numbers and, most importantly, orders and enquiries. By being able to integrate the Trustist platform into some of our existing campaigns, our conversion rate has been enhanced on our site and helped us stand out from our competitors.
This, in essence. is why we see Trustist as a perfect partner for Boyd Digital. By providing that extra layer of trust from aggregating our reviews, it helps our clients maximise revenue from the traffic we are sending to their site as well as supporting improved rankings and authority from Google, which now measures increasing value to local and national reviews for a business on its site.
We are always happy to have a chat to explore any potential opportunities!