Collecting reviews will help any business grow and develop a reputation for themselves and here at Trustist we'd like to help you by giving you some pointers on some good ways to ensure you collect reviews from your customers, so you're not necessarily relying on them to leave one from their own initiative. At Trustist, we aggregate your reviews, and help you use them to display stars for your listings in natural search results; having more reviews will help you to attract more customers.
Ask for your Customer's Email Address
Collecting the customer's email address when it comes to payment can be very useful for getting a review from them (as long as you have their permission to contact them after the sale).
Once you have the customer's email and consent, you can send a friendly follow-up asking them to write an honest review about their experience with your business. Customers are much more likely to leave a review if they've been asked directly as it'll make them, their experience, and their opinion feel important and truly valued to you and your business.
Simplifying your Review Collection Process
As obvious as it sounds, the easier you make it for your customers to leave reviews, the better the chance you have at collecting more; yet there are many businesses who are not adapting to make the process any easier.
A big reason why a lot of people don't leave a review is that they don't want to learn the process and some may consider it unnecessary. However, we're all guilty of this – and it's safe to say that everyone's been in that 'someone else will do it' mindset.
So, to get around this trait as a business, it's important to make the process of writing a review as straightforward as you can.
For example, Trustist has a unique URL that takes you to a page with all the review sites your business uses. Here, the customer can choose which platform they'd prefer to write their review through, and it'll take them straight there. This saves the customer time trying to find the review page and then your business' profile – this way doesn't take long at all which will increase their willingness to write a review.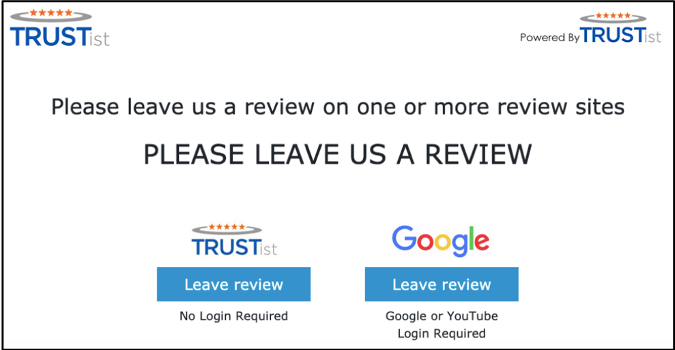 Timing is crucial for getting the best feedback. If you're face-to-face with a customer and you have just finished a job for them, or they're about to leave your branch this would be a great opportunity to ask the customer for some feedback. This could then lead to introducing the method of collecting reviews through a smartphone or tablet – while you're still face-to-face.
Responding to Reviews
If someone takes the time to review your business, the fact that you responded will never go unnoticed. This doesn't mean you have to sit down for hours writing paragraphs, a simple 'thank you' will be appreciated and can encourage customers to come back or recommend your business.
When people see that you respond to your reviews – good and bad – it demonstrates that the business truly cares about their consumers, therefore tempting your new customers to share their own experiences. In addition, responding to your reviews can give your business a grateful and caring appearance which shows potential customers that you care about them and their experience. Naturally, if you're represented as a great and genuine business to work with there's a higher chance of generating more sales.
As disheartening as bad reviews can be, there's always something positive that can be done about it. You may have seen before in our blogs that we've pointed out how a bad review isn't the end of the world – for any business! In fact, some research has suggested that having a rating between 3.5 and 4.5 makes a business appear more authentic to customers!
We always recommend responding to bad reviews so that you can show potential customers your amazing customer service, even in an adverse situation. If you're unsure about how to do this, here's a link to another one of our blog that has steps on how to accomplish this –https://trustist.com/blog/knowledge-base/negative-business-reviews/
Using Social Media to Build a Relationship with your Customers
Social media platforms like Facebook, Twitter and Instagram are another great way to interact with your customers and receive reviews or feedback. You can get this information through posts specifically asking questions regarding your business' performance or, post URL's that can take the consumer to an online survey that you created. In your Trustist account, we provide a unique review collection URL for you that includes all of your chosen review sources, it's a quick and straightforward method for your customers – which can increase the chances of them leaving a review.
For example, if your business is part of the catering industry – whether it's cafés, pubs or restaurants, you could informally ask if there was a previous menu item that was discontinued, one that perhaps your followers really miss. Through this, you can discover what your customers are wanting, and by knowing what they want you have a better chance at staying ahead of competitors as they won't be venturing to another place for something you used to serve. You could also ask customers to vote by commenting on a certain post that will decide if that menu item will come back. Alternatively, Instagram, Twitter and Facebook all have an option to put an actual poll up as a post – customers will really appreciate being listened to and actually value the relationship you have built with them. Social media is such a useful platform for encouraging review collection as people are using it more now than ever before and the community is growing rapidly. Here are some statistics for Facebook, Twitter and Instagram just to see how colossal these numbers actually are: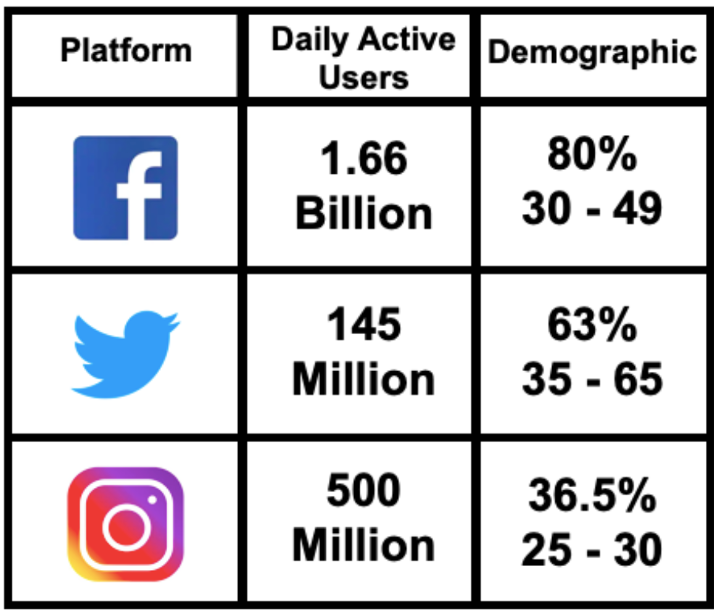 Using Physical Mediums
There will always be a place for physical mediums in your business that can help your marketing strategies. These methods can range from QR codes, window stickers, banners or leaflets and they work so well because they really don't have any limitations; especially with technology advancing.
Take QR codes for example. As we've already mentioned, customers are looking for speed and ease when it comes to leaving a review and one of the fastest and most efficient processes to get onto a certain web-link is by using a QR code.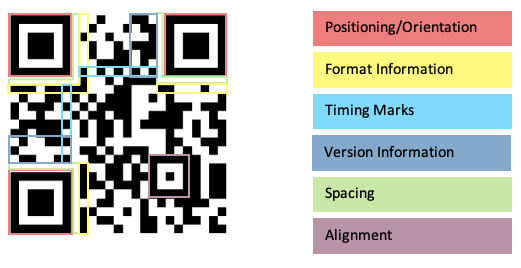 QR codes are matrix barcodes that, when scanned, will open the desired webpage. Having a leaflet, in-store sign or window sticker will make getting to the desired review page very quick and easy as the customer won't have to type in a URL or search for your website.
For more information on using QR codes for reviews, here's a link to another one of our blog posts – https://trustist.com/blog/knowledge-base/how-to-use-qr-codes-to-generate-reviews/
This blog was inspired by Search Engine Journal – https://www.searchenginejournal.com