Reviews are one of the best ways to show the world how great your customer service is. After all, where else can someone easily access detailed feedback on how amazing your business is?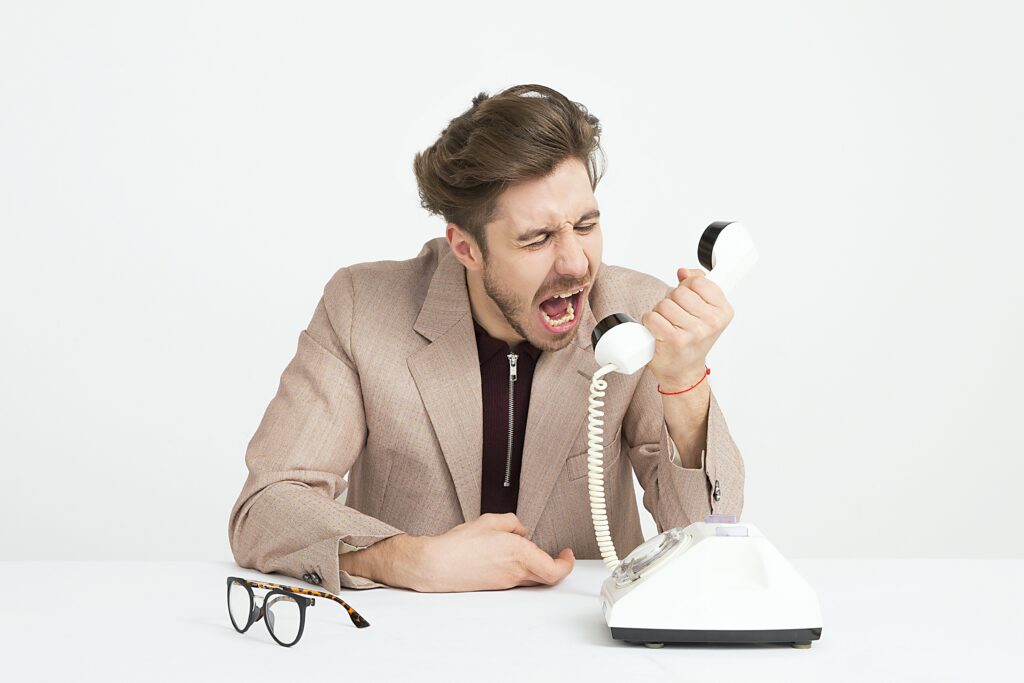 In this blog, we're going to take you through what good customer service looks like in reviews, and how to make the most of the feedback you collect.
Finding Trends in Reviews
We posted a blog last year about finding trends in your reviews, which is great for you as a business, but it's important to remember that this is also something a potential customer can notice too.
For example, if you were wanting to order fish and chips and you find a shop rated 4.5, but the majority of the reviews say that their chip portions are too small, you're likely to continue to browse for a better option.
Similarly, if a user was looking for something specific, like a lot of cheese on their chips, and the reviews confirmed that a shop did this, they're very likely to purchase from there.
Great customer service is extremely important to so many people and businesses, so for prospective clients to be able to see from your reviews that you're friendly, helpful, and responsive will be a huge green light and benefit for your company.
Responding to your Reviews
We're constantly shouting about this, but it's still extremely important to recognise that responding to reviews, positive or negative, is a direct display of your customer service which is a vital element your clients may be looking for when researching businesses online.
Responding to reviews show prospects that the relationship you have with your customers isn't just a transaction, and that them choosing your business is something that you genuinely do appreciate.
This isn't the only benefit that responding to reviews offers to your business. Did you know that business that reply to at least 32% of their reviews can increase their revenue by 80% – that's how valuable responses are!
It's also been found that 89% of consumers will read a business' responses to every type of review.
That's why we aim to respond to every client that leaves us some feedback, and we like to encourage Trustist clients to do the same!
Keywords in your Reviews
Making sure that customers include keywords in their reviews is an amazing way of demonstrating your customer service to potential buyers, but how do you get your customers to do this?
Here are a few questions to start you thinking;
What specific service/product did you hire/purchase from us?
What were the best parts about working with us?
Have you had this service/product from another company and if so how did we compare to them?
Would you recommend our service?
Top Tip: If you're looking for your customers to mention a certain service, product, or feature that you offer, it helps hugely to ask them as soon as they've experienced it because it's still fresh in their minds!
Having keywords specifically in your Google reviews also help you optimise your Google My Business and, therefore, SEO.
By having keywords in your reviews, you increase your opportunities to be found in search results even more! If a user searches for a term that is used within your reviews, you have a chance of your Google My Business listing appearing with the review itself highlighted to encourage users to get in touch: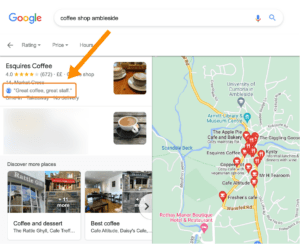 Based on these facts, it's indisputable that having reviews is nothing but beneficial towards showcasing and developing your customer service and something that users will definitely notice.